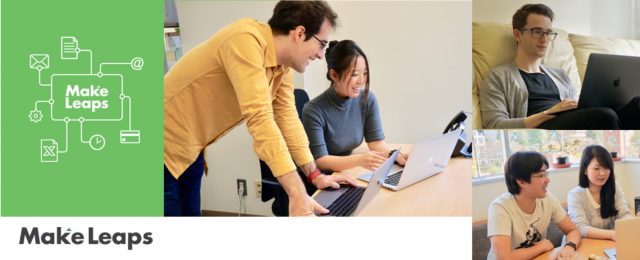 Hi there, we're looking for a JPN/ENG bilingual intern (preferably for 6months or longer).
So if you're interested, send us an email!
What this internship is about:
MakeLeaps is looking for an intern who would be willing to work for 3 days a week (or 15~20 hours a week) at our Nakameguro office to help out with product release related quality assurance testing and user acceptance testing of beta version features of our app before we release them to the customers, as well as help us to create useful content for the customer (e.g. customer manuals, FAQ, blog posts etc.). In this position, you will work a lot with our customer success, marketing, and development team and make suggestions regarding UI, UX, or functionality of the feature itself.
Rewards:
We start at 1,300 JPY/hour, but your REAL BENEFIT of doing an internship at MakeLeaps is this:
After some training of ca. 1month, you won't be doing plain "intern stuff" but you'll actually work along side our team members. Your voice matters and will have an actual impact on our output.
You get to chat with our two founders Jay (CEO) and Paul (CTO) on a daily basis, so if you're interested in learning how to run a SaaS business, you can learn tons of practical things during this internship.
[About MakeLeaps] https://www.makeleaps.com/en/about-us/
Required skills:
Language: very fluent/native in Japanese, fluent in English (for reading, writing, and speaking/listening – writing is the most important part)
Tools: if you can type on a PC keyboard, we can teach you the rest (NO PROGRAMMING SKILLS whatsoever are required):D
Other: be honest, curious, observant, and ambitious :D
Who we are:
MakeLeaps is a cloud invoicing software startup. We help companies slash tedious, boring, manual work by 70~80%. The tool we're building has a huge positive impact on our customers, their customers, and the environment. We take pride in having a very high customer retention rate – which means customers love using our product, and we have world-class customer support.
At MakeLeaps, we have quite a unique working environment, staffed with a diverse group of foreign, Japanese, locally and remotely working people, using the latest IT tools to collaborate and work together on a daily basis.
More than half of the MakeLeaps team comes from overseas, including the two founders Jay and Paul. So while most of our customers are Japanese, internally, we mostly communicate in English.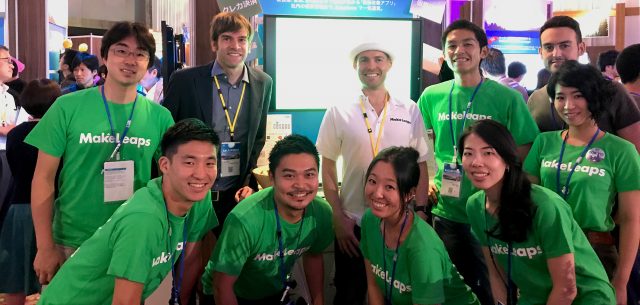 Contact us
For any questions, or if you just casually want to come to our office to get to know us, just get in touch with us at job@makeleaps.com