I'm an Australian running a SaaS startup in Tokyo (I've been living in Japan for 13 years), and after raising $750,000 recently through AngelList, I'm in San Francisco on a mission to:
Meet our existing investors, most of whom I'd never met in person
Get connected to the Silicon Valley startup scene.
Here are my impressions on how Silicon Valley is different to Tokyo. (Japanese translation coming soon)
The Serendipity
The serendipity opportunities here are nothing short of jaw dropping. On my first day, right after dropping off my suitcase at my AirBnB apartment, I walked outside for an exploratory stroll. Within 2 minutes, I ran into a MakeLeaps investor that I had never met in person before.
From this experience, it's easy to see how this would happen every day with investors, staff, customers, partners and engineers.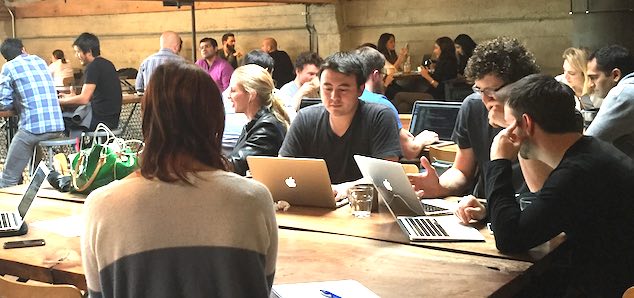 The People
People in San Francisco I've been meeting are consistently high quality and great people. It's a pleasure and highly motivating to be around so many intelligent people.
The default state in San Francisco is optimism. People are looking for reasons that ideas, people and startups will succeed, rather than the opposite.
Unlike Tokyo, there are no negative social consequences for doing a startup here. This leads to a vibrant buzz of energy and positivity which I find tremendously appealing.
On top of this, people are extremely generous and happy to provide you with introductions and help. In Tokyo people want to get to know you before introducing you, since introductions use more social capital in Japan.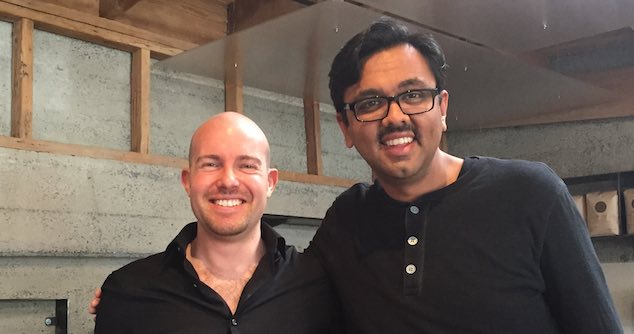 (Pictured: Hiten Shah, Founder of KISSmetrics and Crazy Egg & MakeLeaps investor)
The Meritocracy
As the famous saying goes, on the internet no-one knows you're a dog. In Silicon Valley no-one cares if you're a dog.
If you've built something of value, people will do everything they can to help you.
This kind of Darwinian meritocracy is very attractive, coming from Japan where established companies tend to promote based on seniority.
The Investors
Here is a paraphrased 500 Startups Dave McClure quote (disclaimer: 500 Startups is a MakeLeaps Investor) :
"Angel investors are the limiting factor to any startup ecosystem."
This is due to Angel investors unique ability to offer capital, advice and connections that early stage companies desperately need.
Silicon Valley is the world capital of Angel Investors. However Angel Investors in Tokyo are almost completely non-existent, with a few notable exceptions such as Tad Kimura (also a MakeLeaps investor).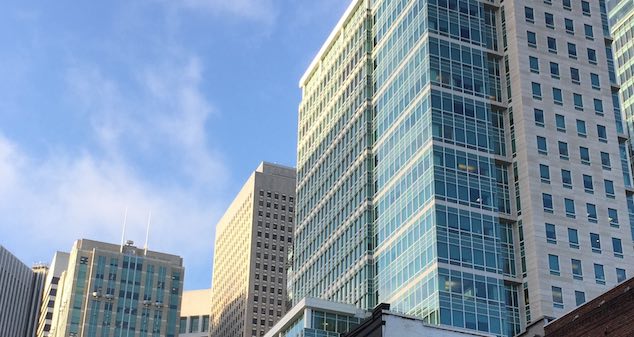 Founder Focus
In Silicon Valley there is a reverence to entrepreneurs. Capital is plentiful, and top entrepreneurs have their choice of venture firms. This leads to VC firms differentiating by blogging, social media, brand image and being founder friendly.
In Japan, it's the opposite. There is a reverence to the investor, since they have the money. As a result, I've heard of several horror stories regarding some investors in Tokyo.
This is a trend that is changing out of necessity. The startup world is becoming flat, thanks to innovative companies like AngelList. Entrepreneurs actually do talk and share information, and investors that treat entrepreneurs badly will very quickly find themselves outside in the cold.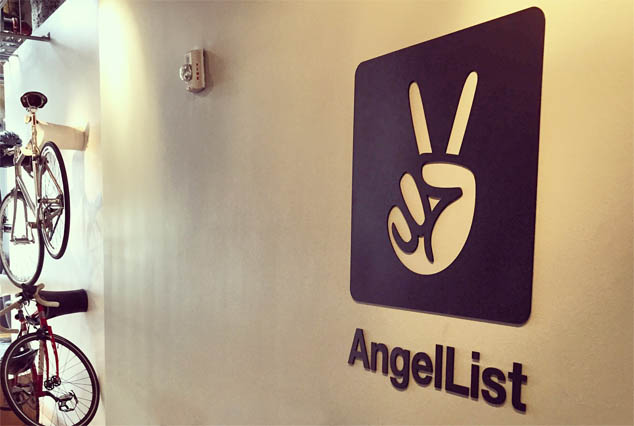 The Shortlist
Here is a shortlist of differences I've noticed between Tokyo and Silicon Valley.
Uber
Everyone uses Uber to get around, and it's easy to see why. The difference between a typical Taxi and a typical Uber is stark. Uber cars are clean, smell good, and the drivers are friendly and polite. Taxis are the opposite.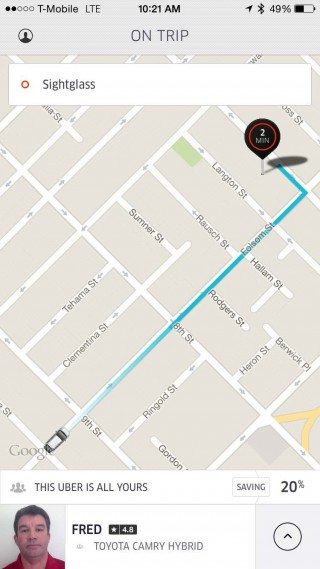 Yelp
Everyone uses Yelp to discover cafes and restaurants, as opposed to Tokyo which has Gurunabi and Tabelog.
Apps Work Perfectly
I'm used to struggling with apps in Tokyo, since they're not always designed with foreign countries in mind. Having all mobile apps such as Passbook and Google Maps work perfectly is pleasantly surprising and extremely handy.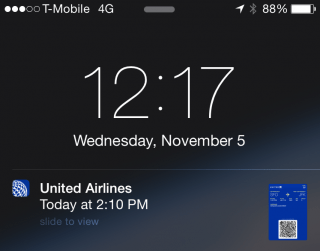 Advertising
In San Francisco, you're surrounded by startup advertisements. They're often fun and creative, and it's oddly energising.
It's also in stark contrast to Japan, where it's far more common for only established companies and brands to advertise.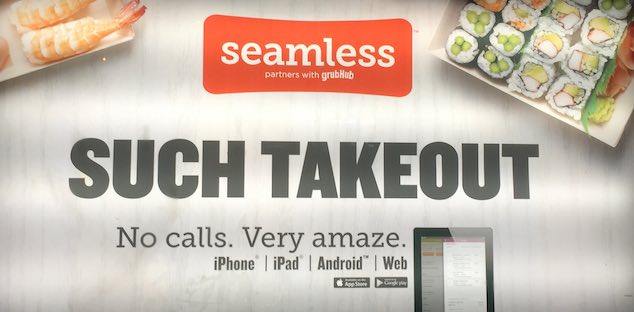 Standing Desks
Almost every office has standing desks. People generally spend half their time sitting, and half standing.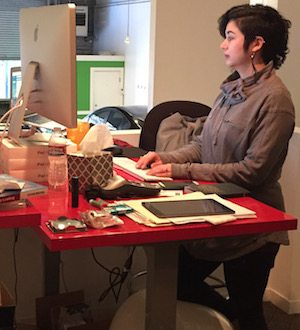 The Road
This is not startup related, but in Australia and Japan, cars drive on the left side of the road. In America, it's the opposite. When I'm crossing the road, I'm constantly terrified due to cars appearing from places they shouldn't be appearing from.
Fun/Playful
Where Japan tends to be a little more conservative, Americans love having fun. 2 examples are "Mo-vember", where in November lots of men just grow a moustache. Another fun example is Halloween decorations, which were plentiful around Halloween.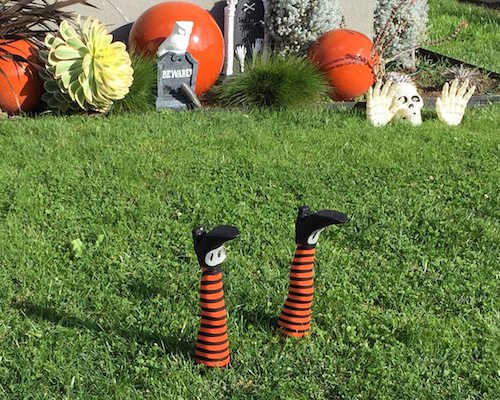 General Spontaneity
In Japan, people often make their schedule weeks into the future. In San Francisco, people often go to a dinner or an event on a whim.
Startup Mania
In a cafe, everyone around you is talking about startups, or working on their app. As an example, I walked past a pop-up co-working space that Amazon runs, where you can go and enjoy free Wifi/Coffee/Power/Beer(!)/Food.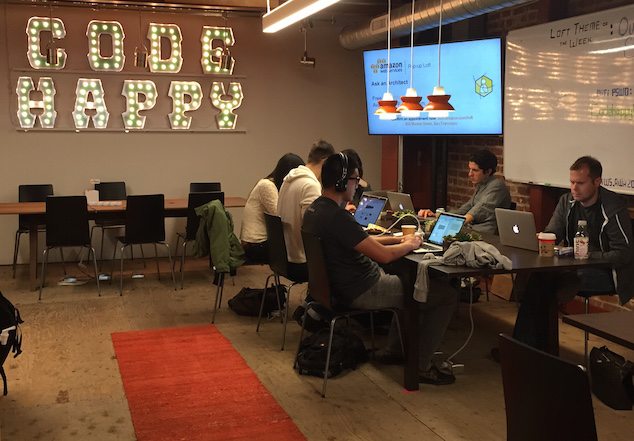 Electric Bus
The electric bus system blows my mind. There are power cables suspended above the street, that buses get power from. It's amazing to me that this seems to work.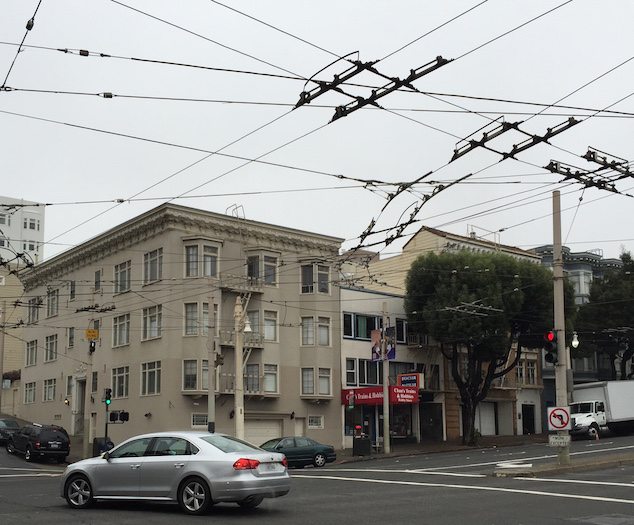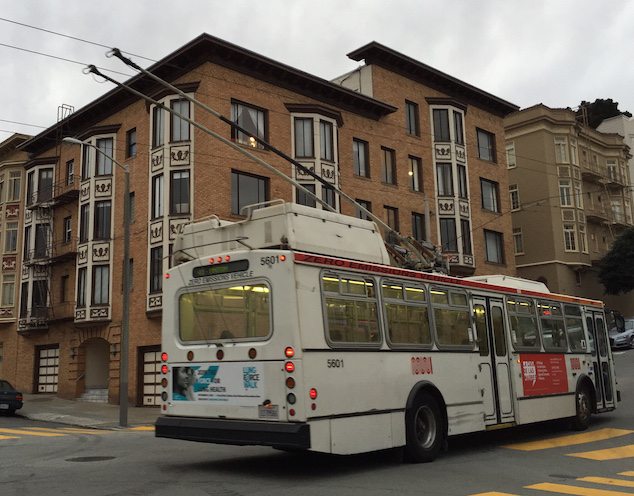 Dogs
Dogs are everywhere, and it's great. I love dogs.
Clothing
Wearing a suit is normal in Tokyo. However Silicon Valley is strictly business casual. If you turn up wearing a suit, you would be branded as someone who doesn't quite get it.
Weather
In November at least, San Francisco is deceptively warm during the day, and cold at night. Multiple layers of clothing is the answer here.
Conversations
Many Americans "broadcast" – they simply verbalise their internal monologue, and I've been sucked into multiple conversations just by virtue of proximity. This is in stark contrast to Japanese, who tend to be more thoughtful and measured, and would never communicate their internal monologue to a stranger.
Mixers
My first instinct in San Francisco was to go to plenty of events to meet lots of people. I've been told by multiple people this is a bad idea.
Individual, personal introductions is by far the best way to get connected here.
Name Cards
At my first few meetings, I tried to give people name cards only to have them look at me quizzically. I quickly discovered that name cards are completely obsolete. Instead, people use email, Facebook and LinkedIn to stay in touch.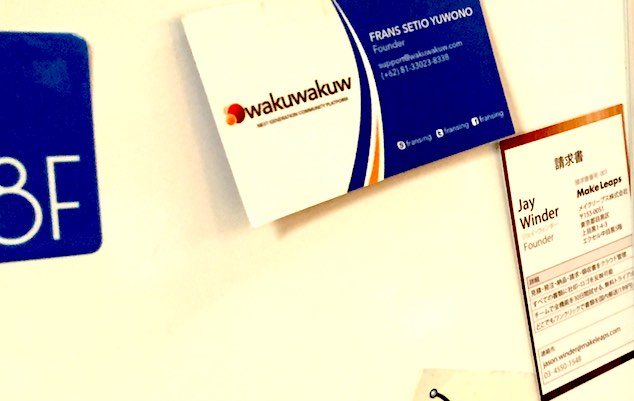 Companies Are Starting to Notice Japan
Companies here are starting to notice Japan as a potential expansion opportunity. Several big name Silicon Valley companies are exploring Japan, or setting up offices in Japan.
This makes perfect sense, since Japan is 15% of global GDP, with highly affluent consumers and businesses.
For an eloquent explanation of why it's false that Japan is conservative and incapable of change, I highly recommend this episode of Tim Romero's "Disrupting Japan" podcast. It's a short listen, full of fascinating historical facts about how Japan is capable of re-inventing itself.
Reasons Japan is a Great Place to Do a Startup
Having said all that, now is the best time in history to be doing a startup in Japan, for the following reasons:
Japan is just a really great place to live – Tokyo is extremely clean and safe.
Japan is affordable. The image that Japan is expensive is wrong, especially compared to cities like Sydney.
The quality of cafes and restaurants is very high. Great restaurants are everywhere, and new ones open up all the time.
There is way less competition in Japan. Every potential opportunity in Silicon Valley has 10 funded startups chasing after it at full speed.
The reasons to not use cloud software are being systematically eliminated in Japan, and Japanese businesses are moving to cloud services at an exciting pace.
Your burn rate in Japan is much, much lower. San Francisco rent and staffing costs are among the most expensive in the world.
The workforce in Japan is highly focused and dedicated. People in San Francisco seem to be far more relaxed with their approach to work.
Japan is becoming more open to startups. Many new funds are popping up all over the place, and plenty of co-working spaces are opening up all the time. Within a couple of years, it might even be socially viable to be doing a startup in Japan.
Connect
I'm interested to meet more startup people in SF and I'm especially keen to learn and share information about B2B SaaS. I'm heading back to Tokyo on Monday, but I'm sure I'll be back in the next few months.
Please feel free to send me a message – I'm contactable and responsive on @jasonwinder, and jay@makeleaps.com – hope to hear from you! :)