Today we're excited to introduce a longterm MakeLeaps Partner and user, Japan Management Consulting (JMC).
What is JMC ?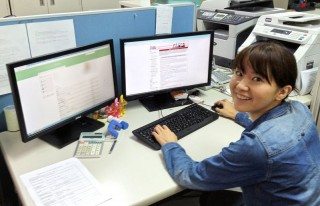 JMC is an accounting firm specializing in providing bilingual services to foreign companies in Japan. We've been in service for more than 7 years, and our typical client is a mid-size foreign company around 5-50 people, who need professional and scalable accounting services without having the issue of being depending on a single accountant. JMC has been a long time MakeLeaps user and partner.
What makes JMC different and special
We can both address the needs to of HQ who need reporting in English and we can also satisfy the needs of local Japanese offices, who need to follow all the rules
JMC is also a consulting company, so we strive to give advice to clients beyond accounting on how to run their business, and that's how we became very interested in MakeLeaps, because it's a great way for clients to improve their invoicing processes.
What is a common mistake that many people make with accounting?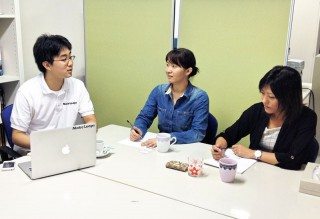 A common mistake is that people start thinking about accounting right when it's time to do their tax return, especially at the end of the first year.
When you do your tax return at the last minute, you can lose numerous tax advantages you could have gotten if you planned from the start. A good accountant will work with you on a regular basis to give you the help and information you need to ensure your accounting is optimised.
Can you tell us about a story about accounting that took you by surprise?
Actually we had several clients who were writing out invoices by hand. There was one case where all the invoices were recorded by the client in a manual list so, we needed to decipher all the writing, and put it into Excel, and we had to make formulas to understand the list and find the mistakes, which was a lot of wasted time for both the client and us.
We were looking for an invoicing software for more than a year, and we were surprised to see software that is very cheap, but they ask you to buy special expensive paper to print the invoices.
So we were enthusiastic about MakeLeaps, because it nicely solved a lot of our problems, and our client's problems.
Why do you introduce MakeLeaps to your clients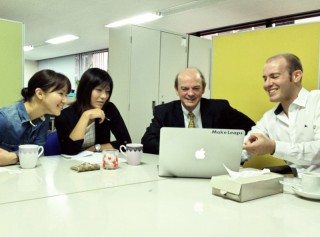 What we found out with many softwares is that people don't use the features because it's too complicated. Many accounting softwares have difficult to understand features that are hard to use. MakeLeaps is easy, and it's a fast and efficient way to make invoices – much better than the traditional Excel sheet.
A great feature is that it's easy to export your data too – you can download your data to Excel or Yayoi, which is very important to us, because each of our clients have special reporting needs and requests.
The ability to print and send invoices to clients for 199 yen is very valuable. If you look at the actual cost to print and send an invoice for a client, it's much more than 200 yen.
Final Comment from JMC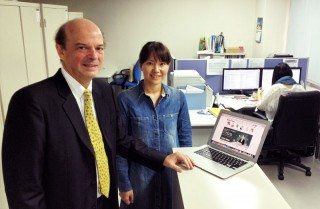 We're very happy to help any MakeLeaps clients with any accounting issues in both English and Japanese. We have tried all the accounting experience – we have over 25 years of implementing accounting software into businesses, so if you have any issues, we're ready to support you.